Wringer not all birthdays are welcome by Jerry Spinelli
Paperback, 240 pages
690L
I don't know what I was expecting with Wringer, when I picked it up at Scholastic. I read Stargirl and enjoyed the story and thought I ought to read some more Spinelli.
Wringer is about the struggle between fitting in and maintaining self-identity. It's about peer pressure and "rites of passage" (that read a little more like hazing to me). And it's about finding the courage to stand up to the people you thought you wanted to be friends with.
While the protagonist is elementary-school aged, I found the themes to be appropriate for even my middle school readers. It will be easy for them to make connections between this text and the middle school life–that which they see in the hallways all the time.
QR code for this post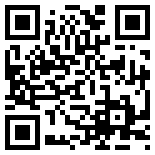 View all my reviews