Hold Still by Nina LaCour
Hardcover, 304 pages
HL770L
This one was sad–another hard read–but really a novel about hope and about finding a way after the unthinkable happens.
I just listened to a podcast about text sets, so rather than give you a review of the novel, I'm going to give you a text set that could include Hold Still. Call the set Teens Dealing with Death
Related titles:
Deadline by Chris Crutcher
Th1rteen R3asons Why by Jay Asher
My Sister's Keeper by Jodi Piccoult
The Pact by Jodi Piccoult
Wintergirls by Laurie Halse Anderson
Martyn Pig by Kevin Brooks
Hate List by Jennifer Brown
Tears of a Tiger by Sharon Draper
Looking for Alaska by John Green
We Were Here by Matt de la Pena
Mick Harte Was Here by Barbara Park
After Ever After by Jordan Sonnenblick
If You Come Softly by Jacqueline Woodson
That list is all I can come up with off the top of my head. Read what you like.
QR Code for this post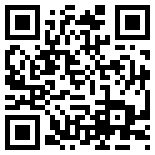 View all my reviews